necksaviour now available directly in Australia and NZ!
necksaviour now available directly in Australia and NZ!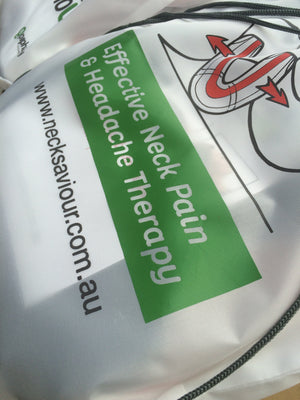 A FEW WORDS FROM OUR NEW AND EXCLUSIVE DISTRIBUTOR IN AUSTRALIA AND NEW ZEALAND
"We are extremely excited & privileged to be involved with this outstanding innovative product.
As soon as I saw necksaviour on the UK website I wanted one, I have suffered with upper back tension for many years and often wake in the morning with a tight painful neck. I have bought about a dozen pillows to try to relieve this, so far nothing has helped.
After the first 5 minutes of using the necksaviour my neck felt great & I was sold. I use it regularly & have felt the discomfort in my upper back ease, it also assists with spinal alignment too which I think most people can benefit from. Not sure what I am going to do with the cupboard full of pillows that I now have…..
My background is in Healthcare, Sports Massage & I am a Yoga Teacher, who has practised for over 20 years, so I am aware & fascinated about the anatomy & physiology of the body. The fact that the necksaviour was invented by a Physiotherapist & that it has won 3 international Design Awards adds so much credibility.
I completely believe in this product & know that it cannot only help people with neck pain, headaches etc but it can be used as a preventative measure & as a relaxation aid used in Yoga /Pilates classes. With this in mind, my business partner & I are delighted to be embarking on a new venture with Epiphany Innovations bringing necksaviour to the southern hemisphere with http://www.necksaviour.com.au"
Julia Toomer
Director JJ2MER